MetroTransit and Ambiguity
I was leaving the light rail platform and noticed for the third time today a new MetroTransit ad affixed to the entrance of the platform. Check it out: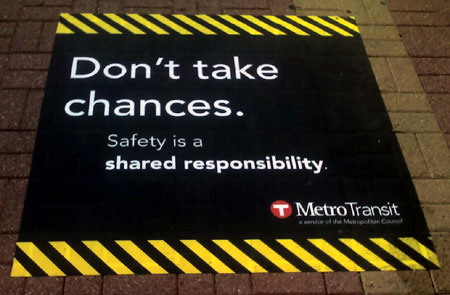 Apparently it's not marketed at me, because it makes no sense. As much as I can figure, it seems they're saying that they don't have bridges that collapse. Or something. If it makes sense to you, maybe you can enlighten me.
UPDATE: Here's some new information I found.