The Bad Graphics Ghost Shirt
When I saw that the Homestar Runner Store was selling this shirt, I knew I should get it.  My original excuse was because I didn't want to wear a costume for Halloween but I did want to do something special to acknowledge the "holiday" (although work didn't count it as a "costume", not surprisingly).  It's in that spirit, of course, that I turned to the experts of Halloween, the folks at HomestarRunner.com for inspiration (and merchandise):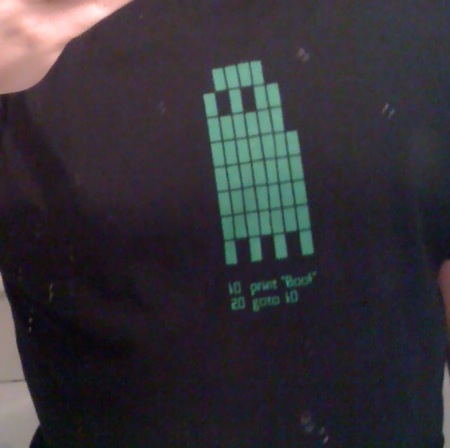 For those who are not so well-versed in the Homestar Runner canon, the Bad Graphics Ghost first appeared in sbemail 48, where Strong Bad's old Apple II-style computer haunts him.  The ghost is replicated in beautiful blocks on the front of this shirt, with an amazingly simple BASIC program below it: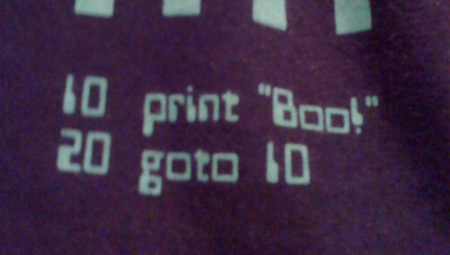 Let's see... Geeky. Check. Homestar-related. Check. Halloween-related.  Check.
Another fun shirt, and if you're not up to speed with Homestar Runner and Strong Bad, get into it.