Mars Ill Turntable Shirt
Here's the return of the T-Shirt posts with one of my favorites, my Mars Ill Turntable Shirt: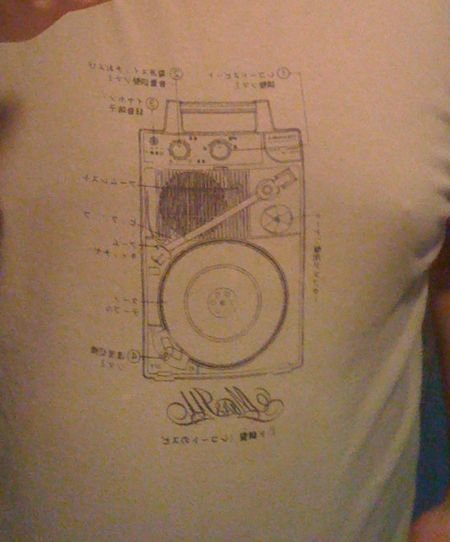 Mars Ill is my favorite hip-hop group, although fans of GRITS, 50 Cent, and the like may be less than impressed. ManChild and Dust, the emcee and the DJ, respectively, are more closer to classic hip-hop but still have a certain style that's southern and all their own. The shirt features their logo at the bottom and a diagram of a turntable with Japanese annotations on a light brown Tee.
For more information about Mars Ill via an interview a friend and I did as well as a sampling of their independent releases, check out their episode of the inReview.net Podcast.