Know Your Google Readers
With the Internet and the aggressive caching of data by almost everyone, it's hard to measure your visitors accurately. For example, Google may only check your feed once, but any number of people may be reading your site via Google Reader or iGoogle or other services. At first, they announced that you could see the amount of individual subscribers in your server access logs, but who wants to go fishing for that information? Recently, another great system of the mother company, Google Webmaster Tools, has started displaying the data as well. Check this out: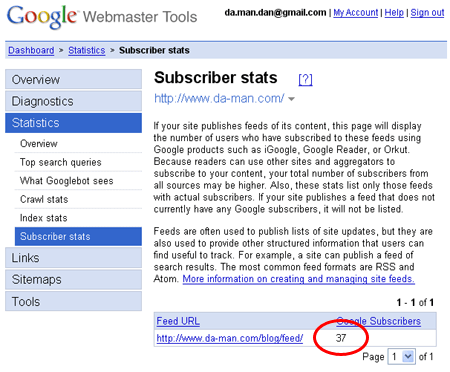 If you run a website, you should give Google Webmaster Tools a look. It'll give you information about how often Google is indexing your site, what keywords are performing for you, who Google sees as linking to you, and many other tools and information.