How Well Does Google AdSense Target?
So, about a week ago, I was browsing Digg and said to myself, "Oh nice, Google's showing me a Chipotle text ad! How did they know I loved the large burritos so much? Do they know I have a T-Shirt?" After looking at it a bit more, I said, "Hmm... I wonder where this new location it mentions is?" Here's an image version of the ad on Last.fm: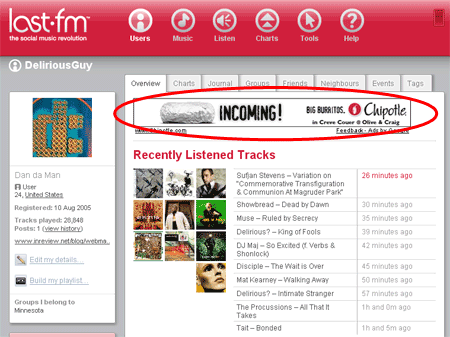 After a bit of looking, I found that this location is in St. Louis, MO. However, I'm in Minneapolis, MN and have never been to St. Louis. What's going on? Is it Google's fault or is the advertiser doing a bad job? I don't know, but I find it intriguing.