MetroTransit and Safety
As an update to a previous post, I found and snapped a photo of this ad: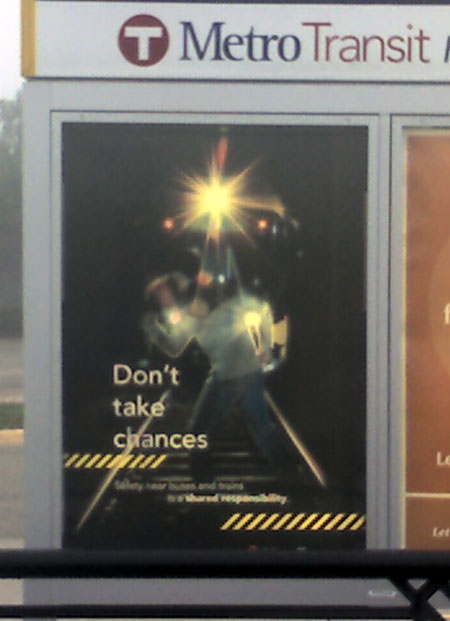 Now it makes sense. It's all about not getting hit by trains. It's hard for some people not to get hit when they're on tracks with flashing lights, loud bells, and a train making loud dinging noises as it approaches. I guess it's comforting to know that you should do your part to make sure the rest of the community is safe too.